I Feel I'm Becoming Something I'm Not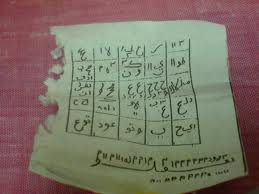 Salaam.
There have been significant events in my life within the last 3 years. I was at University studying nursing for 2 years and did not complete my degree at all. I had domestic issues with family. I went abroad to live with my father then I saw myself change in wrongful ways, particularly in arguments with another family member.
as a family we went to a sheik and there was a black spell on my mother- and whilst the sheik was reading on her she was making unbeliveable noises- never seen that in my entire life.
As I returned back to my mother house I had an unknown pregnancy without even knowing - I was told by dr I was pregnant and I told him I didn't even know. Ahlamdulilah I put this child for adoption with a muslim family- since I know the reaction and the cause of the effects of myself raising the child. I then further started studies and which I'm still undertaking.
I have gained lots of weight and become very unattractive in space of few months. I sleep badly insomnia- and people at my uni says often I look sick- My family don't see anything
I read albaqrah on my room every friday and I read ayat kursi as often I can.
However my body feels heavy my hair is falling I get zips all the time. My mouth becomes very dry.
I do know that my father sister deal with magic spells therefore I'm thinking is the spell transferring to my mom's offspring?
Because this is not normal, I cannot remember a day when I was happy and smiling and now I want to leave education again.
I am isolating myself from friends and family, I get very quickly angry with people and I don't seem to enjoy working anymore - I used to work a lot whilst I was studying.
Studying I feel each time I go to the lecture hall I'm there but my mind is swiftying too quickly.
Walahi my neck and back feels harsh and I'm disabling myself of things I can do.
I'm always afraid and starting to be paranoid
I'm thinking of leaving my family for good and education to move away and isolate myself.
I feel my body is not who I am and I feel that someone has put a spell on me.
My GP sees nothing wrong with me- A family member knows what's happened to me but she says that I'm just lazy- and not doing good enough.
Last year I had a job- and that terminated, after that I had another job and left it. I FEEL I'M BECOMING SOMETHING I AM NOT- and mentally it's harsh!
ubah
Tagged as: adoption, black magic, depression, family problems, feeling unattractive, Pregnancy, sihr, studying, university, work
10 Responses »
Leave a Response