I have no love for my husband – I want to take divorce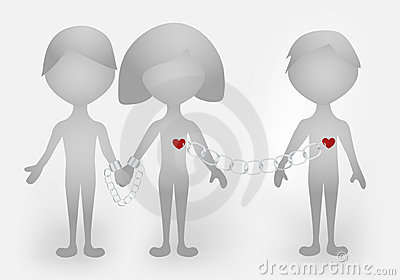 Assalam o alikum!!
My story is very complicated. I got engaged almost 2 years ago ..the guy was settled abroad. We had a normal conversation during whole tenure. his family was very nice at first but later they came up to be a laalchi type of people. Though they didn't put any huge demands but still they were kind of irritating. Meanwhile i fell in love with my colleague who was recently married to a woman whom he loved 10 yrs almost. He after his marriage tried to end our relation several time but failed since i loved him very much, had physical relation with him too.. and i always went back to him. Then there came a time that we decided to get married. He was financially strong and asked me to talk to my parents before my fiance comes pakistan for marriage. I spoke to my parents and they were angry that how can u get married to a guy who is already married. They went to his brother and the guy was angry on this event as he didn't wanted to involve his family. Anyways he refused to marry me, and did not came to meet my parents. and we had a breakup.
I in my anger started preparing for my wedding. We started talking again and met several time before my marriage.. Though we loved each other very much but were unable to figure out solution. Finally decided to end our relation and i got married. Now problem is, i am not happy with my husband.. We have zero understanding.. He is very immature,childish n a bossy person. He wants me to obey him all the time..i cant even dress up according to my own wish.. I never accepted him whole heartedly.. in this 4 months of marriage he gave me 15k only for my personal expense (he went back after 15 DAYS). Very careless and self centered type of person. Now actual problem is,i never loved him. Never, and i am not ready to compromise at all.
the guy whom i had relation is still with me, talks to me meet me and we committed fornication, which is killing me inside. But he wants to marry me and asking me to get divorce from my husband. I love him truly and so do he. but he is not willing to tell his family about our shadi rite now.. though he is ready to provide me my own home and fulfill all my necessities. He will tell about our marriage after some time in order to avoid any strong response from family. here i want to mention that he is very nice to his first wife and will keep her with him..I really want to marry him.. Since we have committed a sin that can never be forgiven.. So i want to marry him in that case too. please suggest me in the light of islam .. i am very confused.i know even if i decide to live with my husband ,we can not carry this relation for long. i want to take divorce and marry the one whom i love!!
scorpio343
20 Responses »